WAYS TO FASTER SOCIAL EMOTIONAL LEARNING
Math Monday
Tune Tuesday
Well-being Wednesday

Tricky Trivia Thursday
First News
Messages of Hope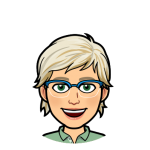 GoBubble for Internet Safe Student Communication
GoBubble is a social media tool specifically for kids. It has filters that keep the conversations and images appropriate. It is meant to teach students how to use social media in appropriate ways while allowing them engagement with each other.
During this time of Distance Learning students need a way to be able to communicate with each other to learn socialization skills and not be so lonely. I think GoBubble can help. A kid-safe space and the ability for them to stay connected, it's a win-win for education.
So, let's give it a try. The success of this tool is that it's social media on training wheels.
GOBUBBLE FOR STUDENTS
Watch this video to see how GoBubble works for students of all ages as a safe and fun social media for student communications.
My Google slides for GoBubble for Students.
Each child is given their own username and password for GoBubble. This information should remain private. I encourage parents to document this information and to visit GoBubble with your child.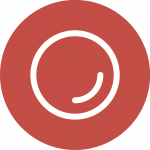 FROM GOBUBBLE:

Great news! We are using GoBubble as a free tool in school to support our learning. It can be used in lots of different lessons to aid your child's learning in an engaging way.
GoBubble is available during school hours for them to use. If you would also like them to be able to use it outside of school you have two options in how you can give your consent:
1. You can send a note back to us confirming your consent and once we've collected them in we can record the consent on your behalf
2. If you'd like your child to use the site even quicker you can visit www.gobubble.school and follow the online steps. This includes a verification email sent to you for you to use the secure Yoti ID tool to help prove it's only you giving the consent.
GoBubble has been created by a team led by a former Police Sergeant, so they place a great emphasis on safety and security.
If you would like to learn more about GoBubble please visit www.GoBubble.school.
WANT TO TRAIN COLLEAGUES ON GOBUBBLE?
Here's my own Google slides presentation to help teachers understand how to use GoBubble in their classrooms:
https://bit.ly/3ezu3uc and GoBubble slides for teachers
Here's a Google slides presentation to help, including a video from GoBubble CEO, Henry Platten, and guidance on getting started:
http://bit.ly/GBStaffTraining
STUDENT HOW-TO VIDEOS FROM GOBUBBLE
Please follow and like us: