This year I was gifted with the task of creating a Technology class for 4th and 5th graders, with full curriculum that would meet two times a week for an hour and a half each session for the whole school year. I couldn't be more thrilled!
Of course like most of the Tech world, the class is mostly made up of boys. But I was excited to see a handful of girls enter the stage as well. I've been thinking about them a lot. Trying to figure out how to best help them succeed in Tech. So I started looking around and that's when I discovered Girls Who Code.
Girls Who Code is about transforming girls lives through code. Our brand reflects the ups and downs, the hopes and defeats, and the bravery associated with a girl's first experience learning how to code.
I'm not going to re-list the Girls Code Values, you can read them for yourself. But what I want to touch on is the fact that computing is where the jobs are — and where they will be in the future, but fewer than 1 in 5 computer science graduates are women. So I thought, let's help change that paradigm in my own community and let it spread.
I've decided to form a Girls Who Code Clubs at my school and hope that it grow to other schools in the district as well.
Girls Who Code Clubs are free after-school programs for 3rd-12th grade girls, run by community leaders, teachers, librarians, and parents. The Clubs curriculum is designed to be accessible to girls with a wide range of computer science experience.
Girls Who Code Meets My Demographic
Half of girls served by Girls Who Code are from historically underrepresented groups (HUGs)—girls who are Black, Latina, or from low-income households. The organization has 30,000 College-Aged Alumni (CAA). CAA of Girls Who Code programs are majoring in computer science and related fields at 15 times the national average. Black and Latinx CAA are majoring in computer science and related fields at 16 times the national average.
To start a Girls Who Code Club, all you have to do is complete the Club's Application.
Clubs are led by Facilitators, who can be teachers, computer scientists, librarians, parents, or volunteers from any background or field. Many Facilitators have no technical experience and learn to code alongside their Club members.
Check out some examples of the girl's projects. It's impressive!
Educators looking for Lesson Plans in Technology can go tho the Girls Code website and download free lessons.
I've completed my online application, and now I'm waiting to be notified and directed to my next steps towards offering a Girls Code Club at my school. Like I said, I couldn't be more thrilled!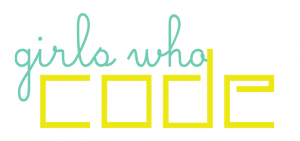 Follow @GirlsWhoCode
Please follow and like us: